I'm sorry I don't know the expression for "Calendrier de l'avent" as us in France !!!
I do this with the girls of "L'atelier du digiscrap", a small french forum. From 1 December until 24, one day = 1 LO, with a different theme each day ... I have already shown a few pages without specifying the special occasion I made, so I wanted to show other and clarify the instructions .... Already 11 pages! After I put them every day because it will be even easier to read... Small gift at the end of post!
December, 1th
My letter to Santa that you can see
here
December, 2th
Using a template by
Margote
, freebie by shabby princess
December, 3rd
Recipe : Scrap the Snow...
I just use 2 papers from the freebie "Zozio" part of Zoufir (who is member in the forum with me !!)
My journaling means something like :
"I don't like snow!
In the winter you freeze, you slip on black ice... You take snowballs in the head because your son aims bad ... You stay up for hours outside while your little angels are trying to transform a huge pile of ice in a snowman .... You just dream of one thing : go home to put you in front of the fireplace ... and right away because you must first bring the logs!!"

December, 4th
Create a gift Tag,With
Yuletide Wishes

You can see it
here
too and find the png file for free !!
December, 5th
Recipe : A door or a window and the number 5 on the LO, with
Strawberry Farm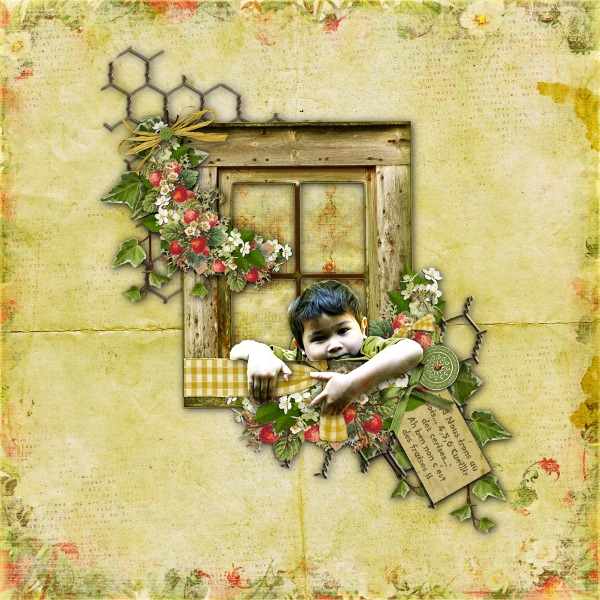 December, 6th
Recipe : Scrap your christmas tree..., with
Silver Bells

December, 7th
Using a template : you can see my LO
here
December, 8th
Scraplift : Original LO by Sandramilie
With
Silver Bells
December, 9th
Create a Family Tree, with
Silver Bells
and angels from
Snow Angel Addon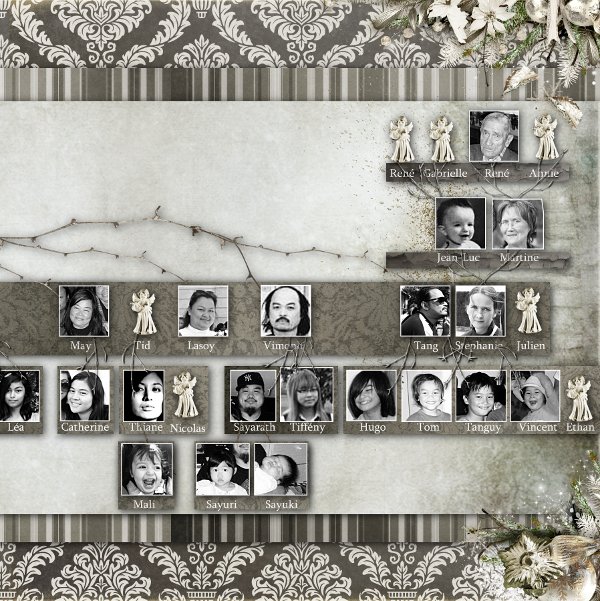 December, 10th
Scraplift : Original LO by Bijou7
With
Christmas Chic

December, 11th
Recipe : 2 papers (1plain paper, 1 patterned paper), 2 photos (1 black and white, a 1color) : 1 of the 2 pictures must be smaller than the other, little flowers, headline in alpha, small journaling, ribbons and the rest as you want.With
Yuletide Wishes


December, 12th
Scraplift : Original LO by StellaMarie
With
Cranberry Cottage
Don't forget my gift for you !!!!! The QP from My december, 8th LO !!
Hugs, Stephanie