Domestic Goddess
has to be one of my all time favorite kits. I can imagine using it for so many different kinds of pages, from heritage to bridal showers.
I made a page of a "pin-up" of my great-aunt which she sent to my great-uncle when he was fighting overseas in World War II. Wasn't she gorgeous??!!!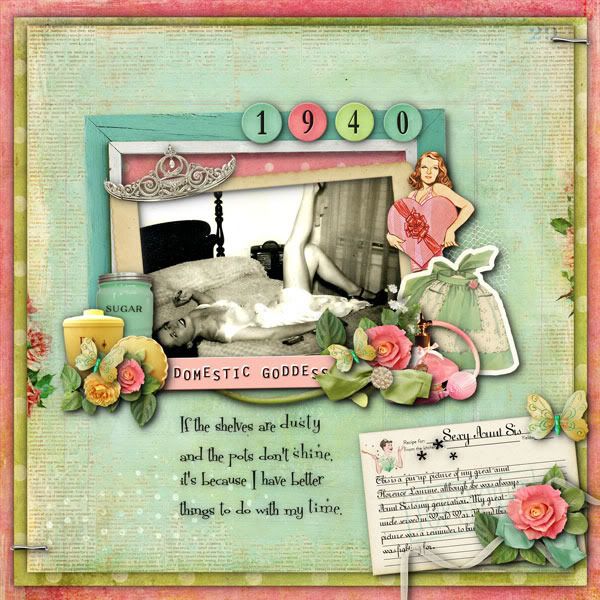 I also made a cluster for you which you can download
here
. (Paper not included.) I hope you enjoy! Please let me know if you have any problem with the download.
EDITED: Apparently I'm out of bandwidth for the month at box.net so I'm adding a link to the cluster at
fileswap
until my bandwidth returns for February. :) SORRY about that!!!! From now on I'll try to post at least two download sites!
Have a wonderful weekend!
Jenn