Hello!
Bre here, finally thawing out from a miserable winter in DC. While I had to de-ice my car 3 times this week, we also saw peek bloom during the renowned Cherry Blossom festival. The grass on my lawn finally turned green, and the bulbs along my front walk are opening.
Along with enjoying the warmer temps outside, I am participating in the #100dayproject with what feels like the rest of the creative world. I challenged myself to make progress on my enormous backlog of online classes each day- and for those classes that need scrapbook supplies, I want to take the opportunity to play with my gorgeous stash of Raspberry Road kits.
After seeing some photos of my kiddo gently cupping the new spring flowers, I knew I had to take the chance to use the lovely
Lilac Cottage Collection: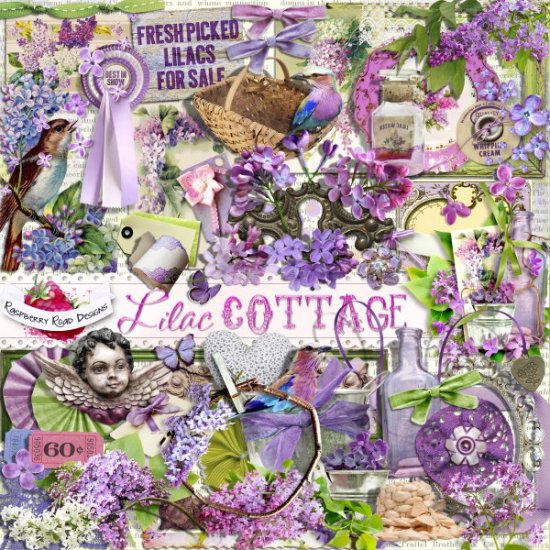 Click to get a closer view
If you have any springy photos, be sure to pick up this kit!