Happy New Year, my scrappy friends!
Bre here, checking back in with you all to see how you are all doing. Have you made any new year's resolutions? Do you have any creative goals you want to meet?
One of my goals is to not making scrapbooking harder than it needs to be. That means using templates and quickpages if I have a something that will work. I have too many photos, and there's no need for me to reinvent the wheel every page- especially after 20 years in this amazing hobby.
It just so happens that the Raspberry Road store has a plethora of quickpages that are great for whipping out layouts in a jiffy. I decided to scrap this photo of my daughter visiting Santa. I didn't have a bunch of photos to make a big, elaborate layout, but wanted to note that at 3, my daughter was more interesting in telling Santa which of her classmates needed to be on the naughty list, than asking for presents #3yearolds :eyeroll: The colors in the photo perfectly matched the December Magic kit- which thankfully has lots of quickpages!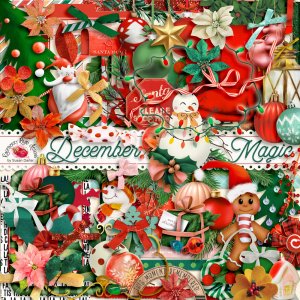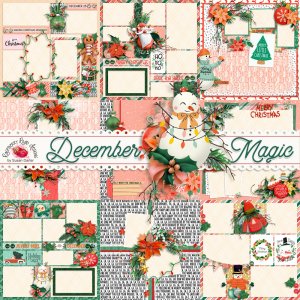 Alright, back to scrapping my holiday photos. I have a few more Raspberry Road holiday layouts I want to share soon. I wish you all lucky on your resolutions and will be back soon to check in!
TTYL!