Happy 2017, Scrappy Friends!
It's Bre, stopping in to catch up with you all, and show you my latest creations (and maybe share a goodie :wink: )
With the new year upon us, I have been taking some time away from my scrapping to get some of my supplies organized in hopes of being a bit more productive and finishing up some books aka the holy grail lol. The trouble is, every time I make some headway, Susan releases another stunning collection. I know I say it every time I come on the blog, but in the ten years I've known her, she has yet to disappoint!
Well imagine my chagrin when she released the enormous
"Hello Winter" collection
a few weeks ago. I took one look at this beauty and knew I was lost to scrapping. After all, it matched my sweet baby girl's coat exactly, and I only have 25,000 photos of her to get documented, right?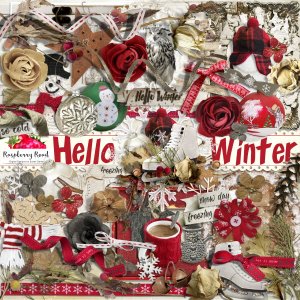 I mean, it was a match made in HEAVEN, I tell ya!
So I got to work:
Yup, I'm officially obssessed! BUT that's good news for you, because I made some quickpages for you to pick up at bargain-basement prices! Take a look: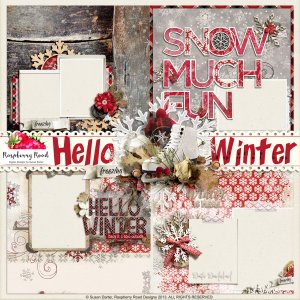 I obviously overdid it a bit, so I decided to make one of the pages into a treat for you. I hope you enjoy, and take the time to check out the other fun pieces of this delightful collection:
Get your limited time freebie
HERE
!