Hello, hello!
Two posts in a week? Things must be crazy crafty up in here! I feel like every Fall I get the buzz to start creating again, and boy does it feel nice!
Today I wanted to make something, but I've been down and out with a terrible cold for about 3 weeks now (grrr) so I didn't have much creative energy. I decided to turn to Susan's most recent collection, Falloween, and try out her adorable quick pages. I think they are just so much fun, and I love that you can get a layout done in minutes if you so choose! I like to fiddle with my quick pages to get different looks, and I was still able to get this done super quickly, and I'm really happy with it!
Here is my page:
and
HERE
are the quick pages for sale: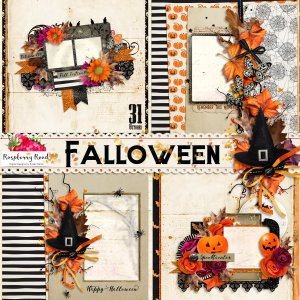 You can see I added a bit of the pink and purple elements from the kit to match my daughter's beloved Batman shirt- it looked weird being the only pink thing on the page! I also added a piece of stitching not found in the kit because I just needed some, but otherwise I really used everything from the Falloween Collection. Pick it up if you are looking for a super bright and fun kit to play with this Fall!
I hope my page inspires you to think outside the box a bit regarding quick pages. They are wonderful tools to get those memories captured!
-Bre