Good evening everyone!
I'm just about getting ready to tuck my sweet girl to bed, so I thought it the perfect time to show off some adorable pages I made showcasing the Little Dreamer collection and my sleeping babe.
Somehow I didn't realize that I had taken dozens of pictures of her snoozing over the past year. I was searching through my dici-stash and came upon Susan's gorgeous work and was so inspired I made 5 pages in one sitting (and I am the slowest scrapper on earth, I swear it! lol.) Take a peek at what I made:
I had the best time making these pages, and I thought that they turned out well, so I decided to package them up for the store. I think they are quite a steal at the low price, and are a great way to get a bunch of pictures scrapped in just minutes!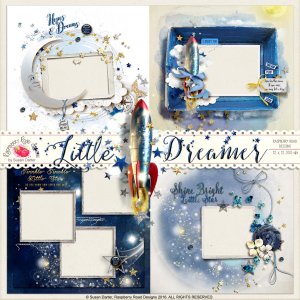 You can purchase them
HERE
on sale this Valentine's Day weekend!
As a thank you for being suck loyal customer's of Susan's, I have a quick page for you today:
You can get it for a limited time
HERE
.
Thanks so much for reading, and Happy Valentine's Day!