Hey everyone-
Bre here, just stopping by to say "Holy COW my BABY is turning ONE!"
That's right- my sweet little munchkin will be one on February 12th- I can hardly believe it. It almost caught me completely by surprise, then I looked up at the calendar and realized I best get a move on with party planning.
But where to start? Well, the invites, of course! I knew that money was going to be a bit tight for the event, considering Xmas just finished up, and we're still paying that off, lol, so I have to get this part done on the cheap. Best way to do that? DIY whatever you can, and invites are a great place to save some money if you are a scrapbooker!
Take a look at what I made with just a bit of word art and paper from Susan's Happy Birthday Collection. Took me less than 5 minutes, with things I already had on hand. I simply saved my file, created a Facebook event, loaded up my cover photo and banner and BOOM! DONE!
It would be super easy for me to print off these invites to mail/ hand out in person, or I could just as easily upload to Walgreens, Costco, etc.
I also plan on making some party decor with this super fun collection, so I'll show you what I come up with as I go.
If you want to try your hand at it, this gorgeous collection is the way to go!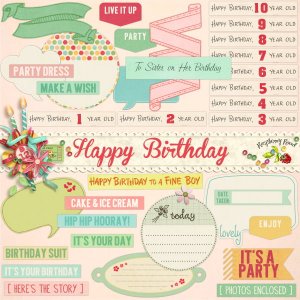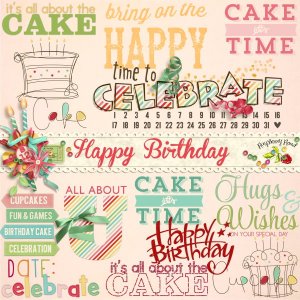 There is too much to link all in one post, but if you search birthday in the store you'll find tons to work with!
Now I'm off to go wipe up my mommy tears over here lol. Have a great scrappy day!