Hello, December.
Are here, popping by to say "hello." It's be a bit, hasn't it
Wow. Just wow. I'm having the hardest time handling the fact that it's almost the end of the year. Granted things move pretty fast with a newborn and a new job, but even still. I feel like it was just Springtime... and I have to say the weather isn't helping me get into the winter wonderland spirit. Here in VA we go from the 30's to the 70's and back again every morning and night. It feels more like we're headed OUT of winter than into it.
I finally decided to stop fighting it and dove into one of Susan's soft and pretty floral kits to get it out of my system. Beauty in Bloom is filled with soft greens, pretty pinks, and all sorts of textures. It's got everything from gorgeous Art Nouveau elements to florals and gardening bits. I used this kit for so many different pretty layouts. Take a peek here:
See how versatile this collection is? I scrapped everything from the Easter Bunny, to my newborn, to a visit to an art museum! Just love how inspired Susan's kits make me. Take a look at the
elements
and
papers
: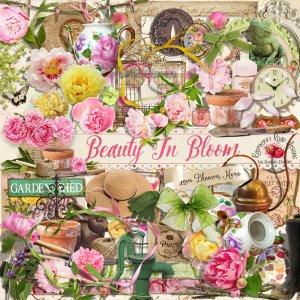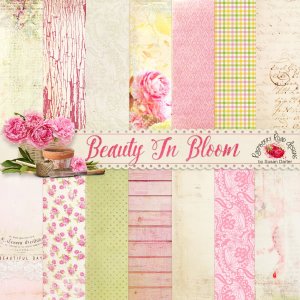 they are so beautiful- and they really are just the tip of the iceberg in this huge collection. Make sure to look at all the pieces.
I really liked the wide variety of my pages, so I figured I would make them into quick pages in case you liked their style. You can pick them up
HERE
: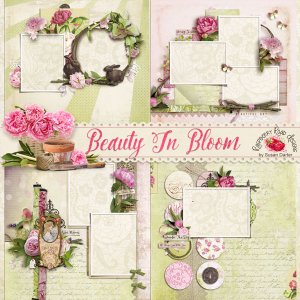 Thanks for sticking with me this long. As a little holiday giftie, I made you something.
Pick it up
HERE
and leave a little love for Susan and her awesome work.
Happy Holiday's everyone!